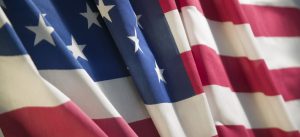 Boy Scouts of America Troop 253
It is the mission of the Boy Scouts of America to serve others by helping to instill values in young people and, in other ways, to prepare them to make ethical choices over their lifetimes in achieving their full potential. The values the organization strives to instill are based on those founded in the Scout Oath and Law.
Dassel-Cokato Troop 253 welcomes boys ages 11 to 18. There are currently about 20 members who meet at 7 p.m. on the second Monday, and 6 p.m. on the fourth Sunday of the month, at St. John's Education Center. Anyone interested in joining, may contact Troop Scoutmaster Keith Dahlseng at (320) 275-9912.
Cokato American Legion Post 209
Since its founding in 1919, the American Legion has been an advocate for America's veterans, a friend of the US military, a sponsor of community-based programs for young people, and a spokesman for patriotic values. Nearly 2.8 million members make it the nation's largest veterans group, with about 15,000 local posts in most communities and six foreign countries. Membership is restricted to men and women who served in the US military during an official period of conflict.
Cokato Post 209 was also founded in 1919, and meets in the back room of city hall the third Monday of the month at 7 p.m., except in March and December, when there are potluck dinners at the city hall at 6:30 p.m. In July and August, there is no meeting. There is no meeting in August. Currently, there are 64 members. Contact John Bergmann at (320) 286-2711 for membership information.
Cokato Chamber of Commerce
The Cokato Chamber of Commerce meets the first Tuesday of every month at noon at Cokato City Hall. The Cokato Chamber is a voluntary association of business people working to improve the economic and civic vitality of both their own business/organization and the community at large. The current board members are: Mitch Simmons, president; Jerome Lindquist, vice president; Jarod Sebring, treasurer; and Chris Kleiman, secretary Dory Kimball, past president. Questions may be directed to LouAnn at Cokato City Hall, (320) 286-5505.
Cokato Community Chest
The Cokato Community Chest was founded in 1954, to be a team of representatives for city organizations that conduct one citywide fundraiser per year on Columbus Day. The board of directors then divides the funds among the social agencies, local, state and national, who have requested funds. Because there is an organization such as the community chest, there is only one door-to-door campaign per year, in October.
The organizers meet at the Cokato City Hall in the spring and fall. Officers include Butch Paulson, president; John Bergmann, vice president; Margaret Salo, secretary; and Susie Keskey, treasurer. Anyone interested in joining, may contact any of the officers listed.
Cokato Cub Scouts
The purpose of the Cub Scouts is to provide educational and recreational activities for first- through fifth-grade boys. There are about 30 members in the Cokato organization. The Cub Scouts usually meet twice a month. A pack meeting, for all the boys, is the third Monday of the month. The second meeting is a den meeting, which is only for the individual grades. Each den has age-appropriate activities for the Scouts. The Scouts also do community service projects. There is fall recruitment, and information is handed out at the elementary school. Contact Terry Gabrelcik at (320) 286-3288.
Cokato-Dassel Lions Club
The Cokato-Dassel Lions are a service-driven organization serving both Dassel and Cokato communities. Part of the largest civic organization in the world, the Lions motto is "We Serve." There currently are 32 members, who meet two times a month. The first Monday of each month is the Social Meeting (held at the Dassel History Center), and the third Monday of each month is the Business Meeting.
Some of the annual events include- the Silent Santa program, DC Highs School Scholarship participation, our Spring Pork Chop Dinner, and supporting citizens through random-acts-of-kindness.
Current officers are: President Steve Nelson, First Vice President Pat Fitzsimmons, Second Vice President Adam Tabberson, Secretary Paulie Johnson, Treasurer Mike Lhotka. For more information, contact any member or visit the Facebook page: Cokato-Dassel Lions Club.
Cokato-Dassel Rotary Club
The Cokato-Dassel Rotary Club was organized in 1960, with 22 charter members. Currently, there are 28 members who believe in Rotary International's motto, "service above self" and its Four-Way Test of ethical standards.
The club meets every Thursday at noon for lunch and a program at Cokato City Hall.
As a service organization, the club participates in several youth endeavors including the STRIVE high school mentor program, donating bike helmets for the first-grade spring bike rally, and sponsoring students to participate in various Rotary leadership programs.
The 2016-17 officers are: Tim Wheatley, president; Kim Keithahn, treasurer; and Dori Kimball, secretary.
For more information on Rotary, including how to become a member, visit the website at www.cokatodasselrotary.org, e-mail: cdrotaryclub@gmail.com, or find us on Facebook.
Cokato Finnish-American Historical Society
The Cokato Finnish-American Historical Society (CFAHS) was founded in 1896, to preserve historical buildings and artifacts located at Temperance Corner (north of Cokato on Highway 3), to educate the public, and to provide historical information.
CFAHS has about 222 members and meets quarterly at the Temperance Hall (except for the January annual meeting which takes place in the Centennial Room at the Cokato Library). The annual meeting is followed by lunch.
The society has two festivals annually; the first is the Saturday before Memorial Day, and the second is in October. During the festivals, all buildings are open with historical displays, and lunch is served. There is also a bake sale and raffle, plus a historical program at noon. Midsummer is celebrated in June with a historical program and an evening dessert potluck, followed by a bonfire.
Pikkujoulu (Little Christmas) is celebrated the second Saturday in December with a candle lighting at the cemetery in late afternoon, followed by a potluck supper.
All events are open to the public. Memberships are $10 for individuals, and $15 for couples; and donations help the society with its preservation and educational efforts. The society offers free Finnish language classes and scholarships to a Finnish language camp.
Anyone interested in joining, or with more questions, can call Harvey Barberg, president, at (320) 286-5823, or e-mail him at heidibharveyb@gmail.com.
Cokato Historical Society
The Cokato Historical Society board of trustees meets the third Thursday of the month at 7 p.m. in the Centennial Room of the library/museum building (except where noted).
The historical society raises funds to support the operation of the award-winning Cokato Museum and Gust Akerlund Photography Studio, a National Register Historic site. They host regular programs and events, publish a quarterly newsletter, "In the Midst Of," and provide research services for genealogists or persons interested in local history.
Questions about the historical society, museum, or Akerlund Studio may be directed to the Cokato Museum at (320) 286-2427, e-mail cokatomuseum@embarqmail.com, or visit the website: www.cokatomuseum.org; Facebook: Cokato Museum & Akerlund Photo Studio and Twitter: @CokatoMuseum
Dassel-Cokato Arts Association
The Dassel-Cokato Arts Association (DCAA) is a non-profit organization with a mission to nurture the arts by supporting artists and arts events in the community.
The DCAA was organized in 2004, during the construction of the Dassel-Cokato Performing Arts Center (PAC), located at the Dassel-Cokato High School. Most DCAA events take place in the 800-seat PAC, but some smaller events are presented at the Dassel History Center and Ergot Museum in Dassel.
Past events have included concerts performed by the Minnesota Orchestra, Tonic-Sol-fa, Mark Schultz, Peter Yarrow (of the former Peter, Paul & Mary trio), and free concerts, such as a recent performance by the US Army Field Band: Jazz Ambassadors. Touring performances, including "Church Basement Ladies," The Children's Theatre Company productions, Don Shelby as Mark Twain, and a professional national touring production of "A Christmas Carol" have also been presented at the PAC.
Some DCAA events take place in the smaller, more intimate space at the Dassel History Center and Ergot Museum, including performances by comedians such as Louie Anderson, and the Red Rooster Fine Arts Show during the Memorial Day weekend. All artists are invited to participate in this annual event.
Current board members include Becky Howell, Sheryl Faust,  Ron Hungerford, Barb Lhotka, Sue Moore, Becky Nelson, Tom Nelson, and Colleen Compton, executive director.
The Dassel-Cokato Arts Association always welcomes new members.
Tax-deductible donations to the DCAA allow members the opportunity to purchase tickets before the general public, as well as help to bring world-class, low-cost entertainment to our community.
To become a member, or for more information, call Colleen Compton at (320) 286-4120, or visit www.dc.k12.mn.us/pac.
Dassel-Cokato Girl Scouts
The purpose of the Dassel-Cokato Girl Scouts is to provide an environment for girls to learn and explore. There are about 50 members. The girls sell products twice a year, once in September and again in January. They also attend day camp in the summer. There are various troop, service unit, area, and council events throughout the year open to girls.
Anyone interested in joining should check out the website at www.girlscoutsrv.org/.
Dassel-Cokato Kinship Caregivers Support Group
This group brings together grandparents and other relatives who are raising their grandchildren, nieces, or nephews. It is a time to discuss struggles and celebrations in a safe, supportive environment. Discussion is based on current concerns of participants, and may include topics such as managing children's behavior, addressing issues with adult children, frustration with having to alter life plans, and unexpected joys discovered through the journey.
Kinship Caregivers meets monthly (September – May) at Cokato Elementary, and is facilitated by a licensed social worker.
Please call (320) 286-4120 to learn more about this opportunity.
Dassel-Cokato Community Theatre
Dassel-Cokato Community Theatre has garnered national recognition this year!
After winning Best in Festival at the Minnesota Association of Community Theatres competition this past March with their production of "The Romancers," the troupe went on to represent Minnesota in the Region 5 American Association of Community Theatres (AACT) competition in Newton, IA in April.
The other states included in this competition include Iowa, Kansas, Missouri, Nebraska, North Dakota, and South Dakota.
After placing first in the Region 5 Festival, DC Community Theatre is honored to represent the entire region in the AACT National Festival in Grand Rapids, MI, June 23-28, 2015. AACTFest 2015 will showcase 12 community theatre productions from across the United States and the US Military Overseas.
DC Community Theatre typically produces two plays each year. A small-cast, non-musical is produced in the winter, performed in the smaller, more-intimate setting at the Dassel History Center and Ergot Museum.
A large-cast musical is produced in the summer at the Dassel-Cokato Performing Arts Center at the high school. There will be no musical the summer of 2015, however, because of the national competition mid-summer.
Dassel-Cokato Community Theatre is sponsored by Dassel-Cokato Community Education. Auditions are open to the public and are announced in the newspaper, community education catalogs, via social media, and on the school district website.
For more information about community theatre, call DC Community Education at (320) 286-4120, or visit www.dc.k12.mn.us/pac.
Dassel-Cokato Early Childhood
Dassel-Cokato Early Childhood is a program of Dassel-Cokato Community Education specifically designed for families with children ages birth – 5 (not yet in kindergarten). Dassel Cokato Early Childhood is responsible for Early Childhood Family Education (ECFE) classes and special events, School Readiness Play and Learn Preschool, and Early Childhood Screening. Play and Learn Preschool is proud to be a 4-Star Parent Aware rated program and a MN Reading Corps site! Classes for 4 year olds are held at Dassel Elementary and Cokato Elementary. The Early Childhood Center hosts 3 year old preschool classes and ECFE classes.
The Early Childhood Center, located on the Dassel-Cokato High School and Middle School campus, is home to a beautiful, fenced playground. Families with young children are welcome to enjoy the playground anytime! Visit www.dc.k12.mn.us/ecfe or call the Dassel-Cokato Early Childhood Office at 320-286- 4120 to learn more about classes and special events.
FOCAL
FOCAL (Friends of the Cokato Area Library) meets monthly at the library, 175 4th St. SW, Cokato. Contact the library at (320) 286-5760 for more meeting information.
FOCAL is made up of community members who wish to support their local library with a membership donation of $5, by volunteering as much or as little as possible on various projects, and by being an advocate of the library. A membership form may be obtained by visiting or calling the library.
Knapp Busy Bees
The Knapp Busy Bees 4-H group meets the third Tuesday of the month at 6:30 p.m. in the Centennial Room of the Cokato Public Library. The club welcomes new members, and participates in fun activities through the University of MN Extension Service. There are currently around 20 members, and the club is always looking for more to join in the fun. Those interested may call Monica Tenhoff at (320) 286-2516, or Ann Steinhaus at (320) 286-0181.
Red Cross Bloodmobile, Cokato
The Red Cross Bloodmobile was founded in 1948, for the purpose of organizing blood drives for Cokato and the surrounding area. The organization meets at the First Baptist Church of Cokato and has three blood drives each year, on the fourth Monday of February, June, and October. Officers include Shirley Peterson, Margaret Salo, and Ruth Schmieg. If anyone is interested in joining or has more questions, they can call Margaret Salo at (320) 286-5827, Ruth Schmieg at (320) 286-2489, or Shirley Peterson at (320) 286-2601.
Sew Friendly Quilt Guild
The Sew Friendly Quilt Guild was founded in 1997, for the purpose of teaching and encouraging people to sew and quilt. There are roughly 55 members in the organization, which meets the second Monday of the month at 7 p.m. at First Baptist Church in Cokato.
One of the guild's special projects is making a quilt each year as a group for the annual quilt show. The quilt show is once a year in Dassel during Red Rooster Days in early September. Many quilts are on display as well as small, hand-make quilted items.
Officers in the organization are co-chairs Marlene Blunt and Terresa Huselid, Ann Schumann, treasurer; and Lind Butzin, newsletter.
If anyone is interested in joining, or has more questions, contact Marlene Blunt at (612) 816-9660 or Terresa Huselid at (320) 282-2872.
Therapy Dogs International
Therapy Dogs International is a volunteer group organized to provide qualified handlers and their therapy dogs for visitations to institutions, facilities, and other places there is a need. The non-profit organization was founded in 1976, and is headquartered in Flanders, NJ. Therapy Dog International Chapter 252 is based out of Hutchinson. Currently, there are 20 active members in the area including Dassel, Cokato, Lester Prairie, Hutchinson, Glencoe and Litchfield.
The group meets at 1 p.m. the last Sunday of every other month at EZ Obedience in Hutchinson. Contact Diane Bryant at (320) 234-6085 for more information.
Viewfinders Camera Club
The Viewfinders Camera Club was founded in 1983, to promote improvement of photography skills by learning from others. The club is open to any method of photography; point-and-shoot, 35-millimeter, or digital.
There are about 25 members in the organization, which meets the first Thursday of the month from August through May, with January off.
During the months of December and May, the club has a photo contest. In October, the club hosts a community photo contest to non members. Other projects include a shoot-out, monthly traveling trophy subjects, guest speakers, and field trips.
Officers are Faye Kroeger, president; Bob Wilde, vice president; and Heidi Barberg, secretary/treasurer. Yearly elections take place in May. If anyone is interested in joining or has any questions, contact Bob Wilde at (320) 275-3684 or Heidi Barberg at (320) 286-5823.
West Central Christian Seniors
The West Central Christian Seniors was founded in 2003, to provide a forum for senior citizens to fellowship, eat a meal, and hear an interesting program and devotional speaker. There are approximately 200 registered participants who meet for the monthly catered luncheon at First Baptist Church of Cokato's fellowship hall from 11:30 a.m. to 1:30 p.m. on the third Tuesday of the month.
Planning committee members are Lucy Haglin, Rod Twitchell, Eleanor Partridge, Estelle Rokala, and Orville and Laverne Peterson. Call Lucy at (320) 963-5452 for more information, or Estelle Rokala at (320) 286-6771.