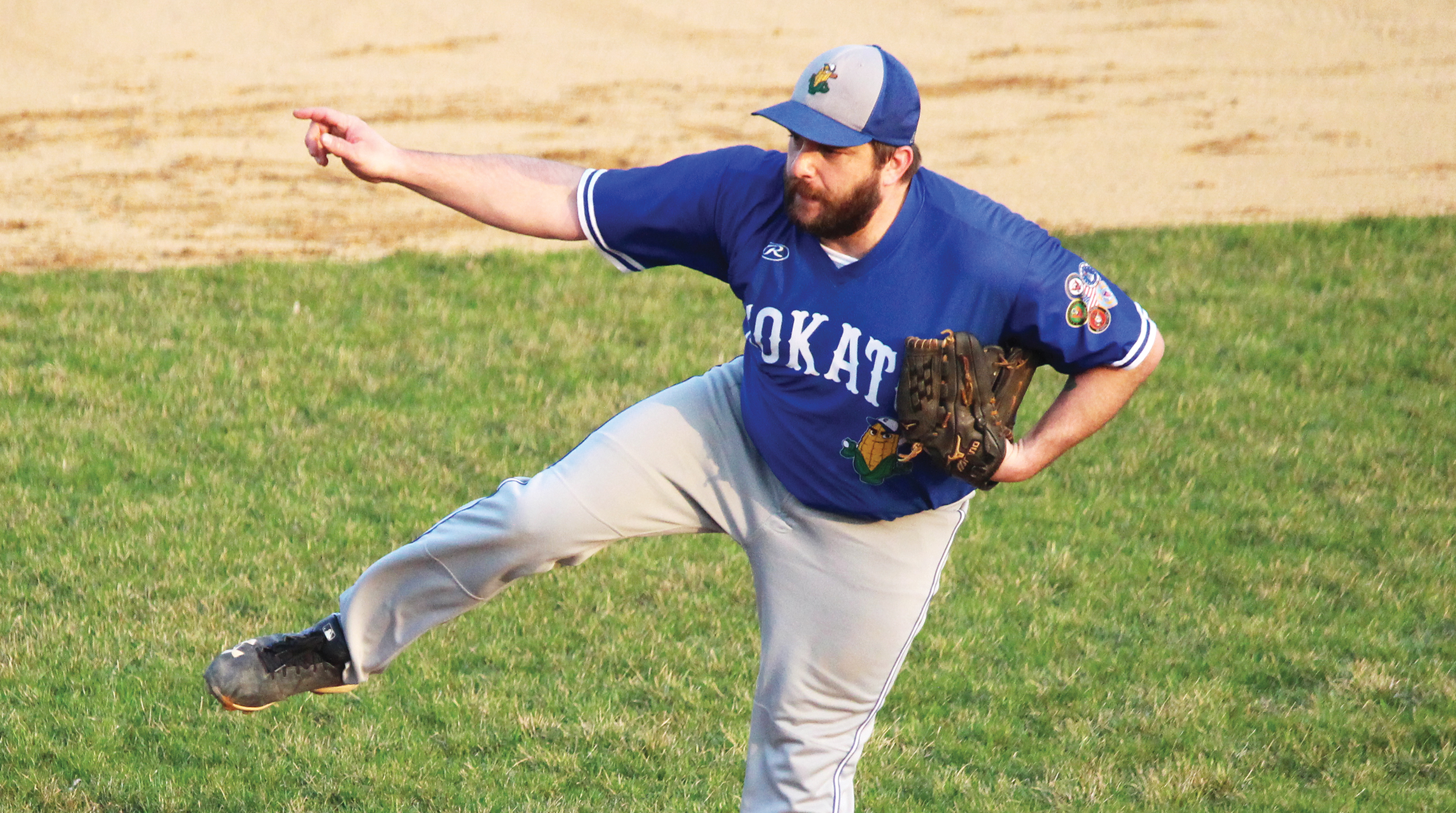 Steve Schmitt and the Cokato Kernels are looking to make the 2022 season a memorable one and compete in the tough North Star League.
Kernels looking to take a step forward with veteran squad
Updated July 2022
In their eighth season of existence, the Cokato Kernels had another strong season competing in the North Star League.
The Kernels finished the regular season with a 6-14 record in league play. That earned them the No. 9 seed in the Region 12C Tournament. After knocking off crosstown rival Dassel-Cokato, the Kernels fell short against Maple Plain as their season came to an end,
The 2021 season for the Kernels had some impressive performances. Isaac Nelson finished just two points behind Delano's Toby Hanson in the race for the NSL batting title. Alan Pietila was also high up on the list finishing with an average of .400.
Cokato's nickname, the Kernels, references the community's strong ties to corn agriculture. They play their home games at Veterans Memorial Park at Brooks Lake in Cokato. The Kernels finished off their new grandstand in the summer of 2021 to add to their ballpark atmosphere.
Team: Cokato Kernels
Manager: Nick Corbin, sixth year
League: North Star League – Maple Lake, Hutchinson, Buffalo, Loretto, Delano, Dassel-Cokato, Howard Lake, Maple Plain, Cokato, Litchfield, Waverly.
State Tournament: 2019.
Hall of Famers: None.
Key returning players: The Kernels look to return most of their offensive roster from last season, including starters:
• Jake Smith, IF
• Ethan Niemela, IF
• Tommy Halonen, IF
• I. Nelson, C/OF
• Billy Aho, OF
• Luke Morris, OF
• Sanders Asplin, OF
• Luke Nelson, IF
• Austin Kantola, C
The pitching rotation will include the top two starters from last season, Steve Schmitt and Vinne Pokornowski. Also returning are veterans Tanner Terning and Jake Hendrickson.
Key 2021 acquisitions: The Kernels added some depth this season with the addition of Alan Pietala. An infielder, Pietala will give the Kernels a spark both in the field and at the plate.