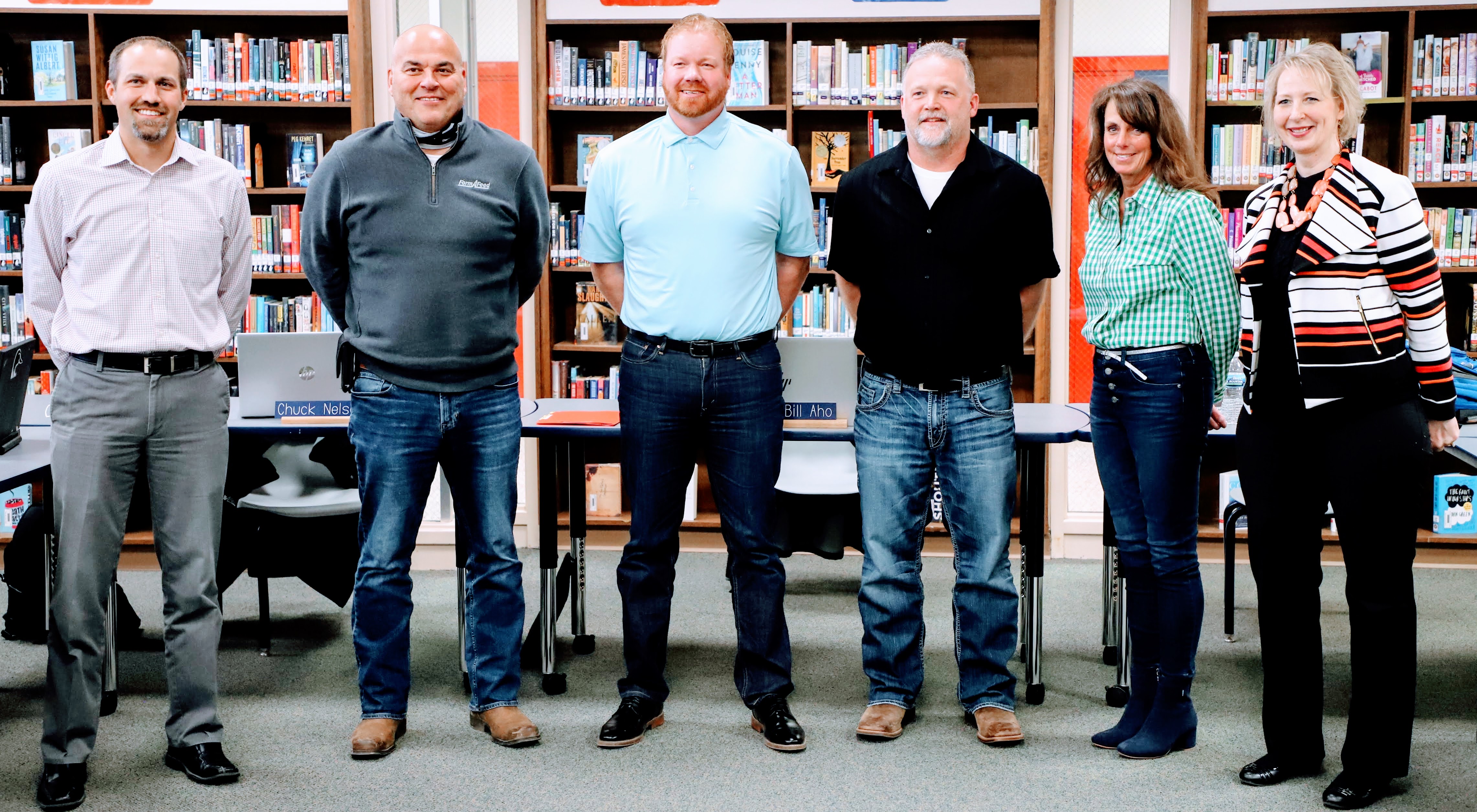 The Dassel-Cokato School Board meets the second and fourth Monday of the month at the district office, located on the high school/middle school campus. School board members are Andy Bohnsack; Chuck Nelson; Bill Aho, board chair; Dave Sangren; Cindy Miller; and Kathy Grochow.
Updated August 2021
The Dassel-Cokato School District continues to be successful, due to the strong relationships it has with the communities of Dassel and Cokato, and families who live there.
In 2014, DC High School made the top 30 of 610 high schools in the state of Minnesota. For this achievement, the school received a silver medal from US News & World Report, which works with the American Institute for Research in Washington, DC to generate the report, based on "the key principle that a great high school must serve all its students well, not just those who are college-bound." It uses state proficiency benchmarks as indicators. Schools were also assessed on the degree in which they provide college-level coursework.
To achieve its goals, the DC School District strives to keep a healthy fund balance, competitive contracts, and reasonable class sizes. The school board's leadership is student-centered and conservative, continuing a long tradition of sound governance.
In addition to maintaining and improving programs for students, the district is able to provide high-quality facilities for both academics and extracurriculars.  The school district is committed to cost-efficiency, while updating and adding facilities and works to minimize any tax impact for all stakeholders.   In 2015, Cokato Elementary added four new kindergarten rooms, while Dassel Elementary added two.  In 2020, the high school's south parking was completely redone, reconfiguring parking spaces and sidewalks.  An additional driveway entrance was added on the east side of the middle school/high school campus and created better traffic flow and bus routing. In 2021 the swimming pool's mostly original HVAC system was updated.  The new system meets industry standards, creates more air circulation, lowers humidity, and creates a better, more enjoyable spectator experience.
The school district's kindergarden through grade 12 student population is approximately 2,300. Schools include Dassel Elementary, located in the heart of Dassel; Cokato Elementary, located next to Peterson Park near downtown Cokato; the Dassel-Cokato Alternative Learning Center (ALC), located on Highway 12 in Cokato; and the Dassel-Cokato High School/Middle School, and the Early Childhood Family Education Center, all located between Dassel and Cokato on US Highway 12.
The Cokato and Dassel communities combined districts in 1972, building a new high school facility on Hwy. 12. In addition, the middle school was built connected to the high school facility, opening its doors to its first students in 1990.
The performing arts center (PAC), an 800-seat auditorium used for a variety of school and community events, was the most recent addition to the complex in 2004. Along with the PAC came a 2,000-seat gymnasium, and a new football field and track.
In all levels of learning, Dassel-Cokato Schools teach the pillars of character education: respect, responsibility, resiliency, integrity, compassion, and understanding diversity.
Along with the pillars, the schools have adopted the Olweus anti-bullying program, teaching students to step up and stop bullying inside and outside of school.
Our student to Chromebook ratio is currently 1:1 in grades four through 12 and will include third grade beginning fall 2021.
Strong partnerships and a dedication to every student are at the foundation of the DC Public School's tradition of excellence.
The school can be reached at 320-286-4100. Visit www.isd466.org for further information on each school, and a staff directory.  Find us on Facebook at @DasselCokatoSchoolDistrict.