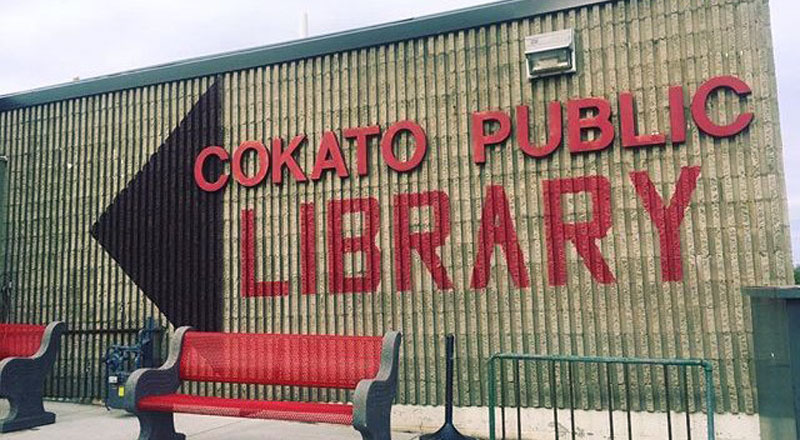 Updated June 2019
Libraries are known as quiet places, but that doesn't mean they're not bustling with activity.
In Cokato, library patrons have access to books, magazines, reading programs, children's activities, computers with Internet access, downloadable e-books, and a wide variety of free programs.
The Cokato Public Library is a branch of the Great River Regional Library System, which allows patrons access to more than 32 libraries in the GRRL system.
Locations and hours
The Cokato Library is located on Broadway Avenue and Fourth Street. Hours are Monday, 2 to 6 p.m.; Tuesday, 2 to 8 p.m.; Wednesday, 10 a.m. to 2 p.m.; Thursday, 2 to 8 p.m.; Friday, 11 a.m. to 5 p.m.; and Saturday, 10 a.m. to noon. For more information go to www.griver.org/locations-and-hours/great-river-regional-library-cokato or call 320-286-5760.
Just for kids
The Cokato library has a variety of programs designed just for little ones.
In Cokato, summer fun includes making crafts, putting puzzles together, looking for Declan the Monster, playing games, and participating in a myriad of programs and activities. Cokato's 2019 summer reading program theme is "It's Showtime at Your Library!" The program kicked off in June with a party featuring magician Nathan Stockwell and Cokato Corn Carnival royalty
For more information regarding childrens' opportunities, visit the library's website.
Friends of the library
Friends of the Cokato Area Library (FOCAL) is a volunteer group that helps with library events throughout the year and promotes the library.
FOCAL hosts a book club that meets the last Tuesday of the month at 12:30 p.m. at the Grounds Coffee Shop in Cokato. This is an open book club; all adults are welcome. Check in with the Cokato Public Library for the club's book selections and other details. FOCAL also hosts a book sale during the annual Cokato Corn Carnival.
For more information about joining the friends of the library groups, contact the Cokato library.