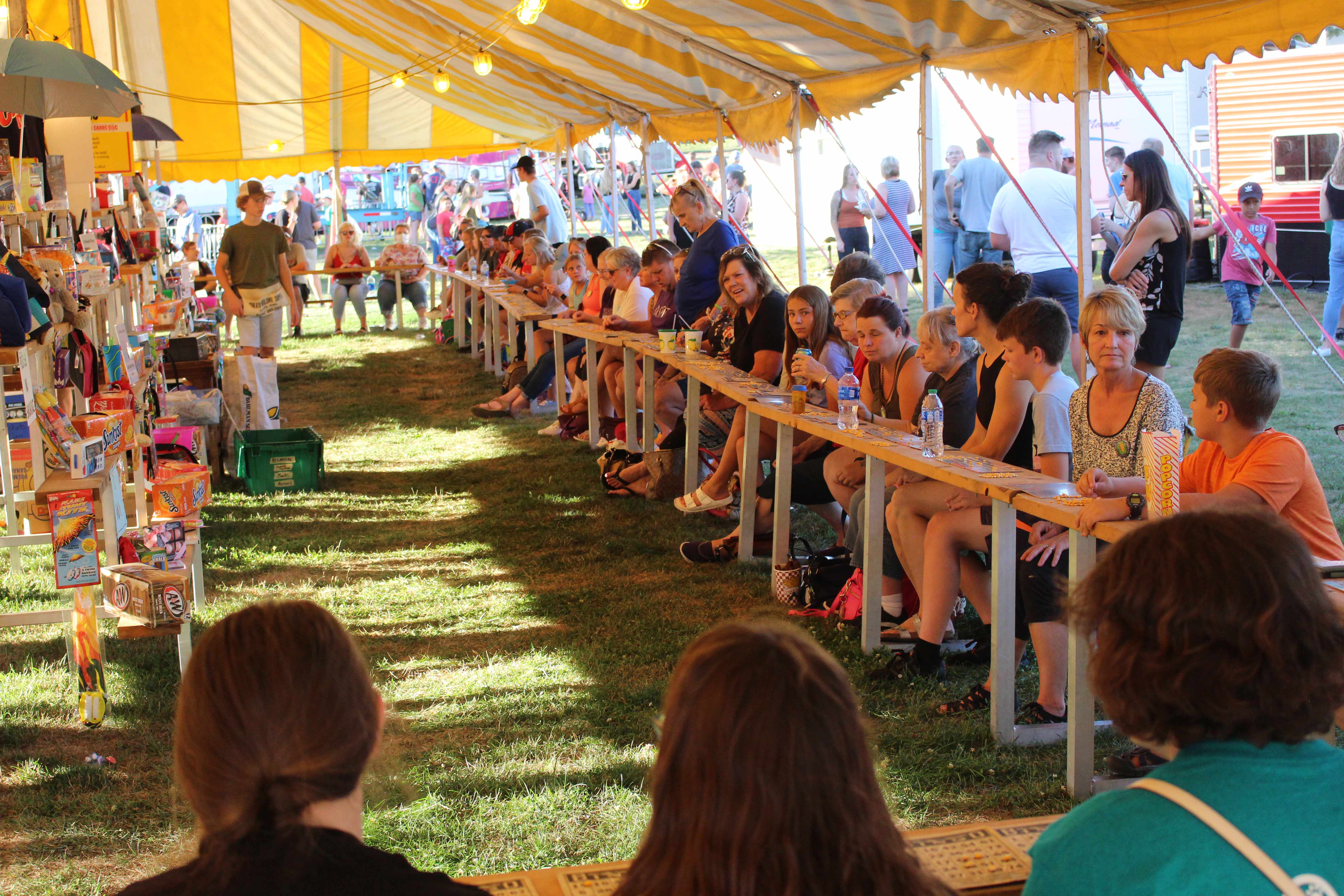 Bingo is a big draw during the Cokato Corn Carnival.
Updated July 2022
Meet friends old and new at Cokato Corn Carnival
Every year during the second week of August, thousands of people gather for what feels like a traditional carnival of the past, enjoying all that the Cokato Corn Carnival has to offer.
The three-day event has two days of endless sweet corn. The 73nd annual Cokato Corn Carnival will take place Monday through Wednesday, Aug. 8-10.
There will be a kiddie parade beginning at 6 p.m., Monday, Aug. 8, followed immediately by the main parade.
Several thousand ears of buttery, salty corn-on-the-cob will be served in Peterson Park from 4 to 8 p.m. Tuesday and Wednesday. The best part – the corn is free. Corn is not served Monday evening.
Those who purchase a button are entered into a cash drawing.
Other highlights include: the Miss Cokato coronation, corn bingo, Midway rides, and plenty of food vendors.
The events taking place this year include:
• Kiddie parade – participation treat will be given to all who enter.
• Main parade.
• Food stands, carnival rides, and Midway by Stipe Shows.
• Kids drawing on Tuesday and Wednesday.
• Stage entertainment in the Park: Monday following parade: Litchfield Area Male Chorus; Tuesday evening: Miss Cokato Coronation; Wednesday evening: Mid Minnesota Concert Band, and Thistle & Lace.
• Friends of Cokato Area Library book sale.
• Cokato Museum is open extended hours.